Myrna and Duane Ehlert, came in costume to throw their opponents off. Everyone had a good laugh as they hobbled down to the courts to play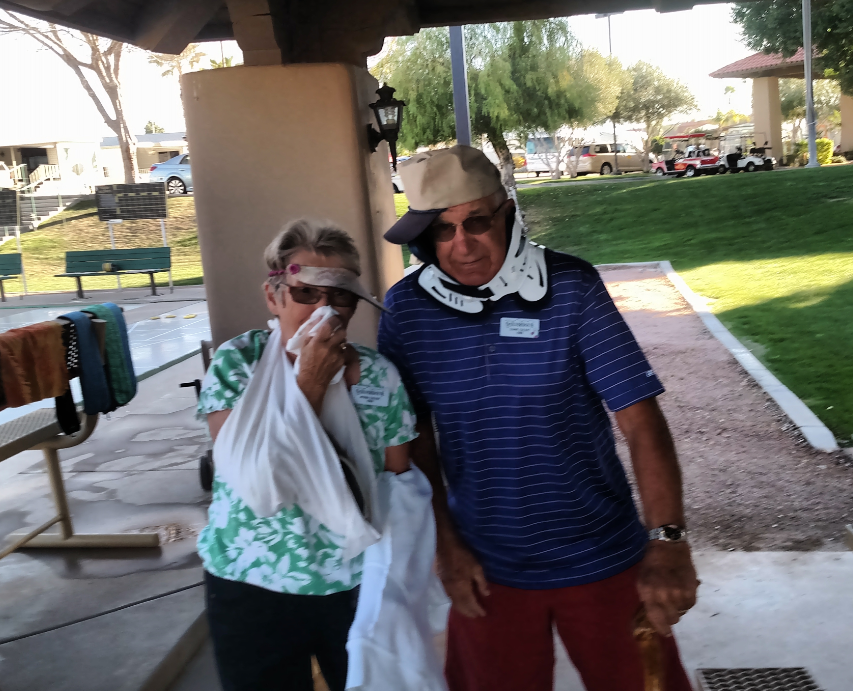 ---
Come join Shuffleboard and check out the newly finished courts!
Shuffleboard starts at 9:30am and is played every morning except Sunday.
Dues are only $5.00 per person for the season.
Shuffleboard encourages its member to join the Renters Association by paying $5.00 per lot. This entitles them to vote at the renters meetings.
When the games are finished playing the Shufflers enjoy coffee and cookies ! If you're looking to have some fun and meet some nice people, play Shuffleboard!!