Room 9 Christmas Open House
Lots of goodies were served and crafts displayed at the Room 9 open house on December 18th. Room 9 consists of Ceramics, Potterery, Doll Making and Gourds. Everyone is welcome to join!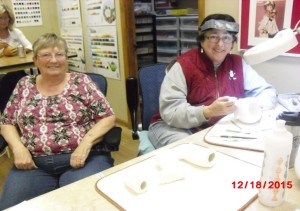 Room 9 New Chairs
Room 9 recently got new comfortable chairs. The new chairs were purchased through Bingo Funds and the Activity Department.