Front (left to right): Al Cook & Gary Carson
Back: Mike LeBlanc, Ron Humphreys, Mike Simpson, Moorie Woodruff
A few years back, it was one of those beautiful Silveridge autumn days and Al Cook decided to bring his Gretsch guitar out on the back deck to work on some country-western licks. Before long he looked up and saw a neighbor walking his way, carrying a guitar and asking, "Can I join you?" From that start grew a group that eventually would come to be known as The Jammers, Silveridge's very own house band.
Al soon had two or three other residents joining in, and when they needed more space (and more power outlets), the new group moved into one of the meeting rooms. They were good enough that people started to stop and listen, and soon they had a crowd outside the door. That's when they got permission to move into the park's movie theater and they've been there since.
I visited their last performance of 2017, along with an enthusiastic group of music lovers. The Jammers are now six members, and they take turns on lead vocals and on wisecracks. One example of the latter: drummer Moorie Woodruff, explained to the audience, "We took pictures before the show tonight. Color pictures. And we all wore black and white."
The group plays a range of songs, including on that night…
"Nowhere Man" (One of many Beatles songs announced in a British accent – two of the members are from Great Britain via Canada.)
"Sloop John B" (As one Jammer put it, "This song has been done by many bands including the Beach Boys… and now by us.")
"All My Ex-es Live in Texas" (This one prompted one of the many self-deprecating comments: "It's a sad song but that was downright pitiful.")
And then there was "Piano Man," which seemed particularly fitting as it was Billy Joel's first single, from back in 1973, and has the line, "Son, can you play me a memory?" Yes, the Jammers can play memories. And watching, you saw them transported in time, back to when they played the songs as young men and when the songs were young, too. The hips sway, the heads nod and we all traveled back with them.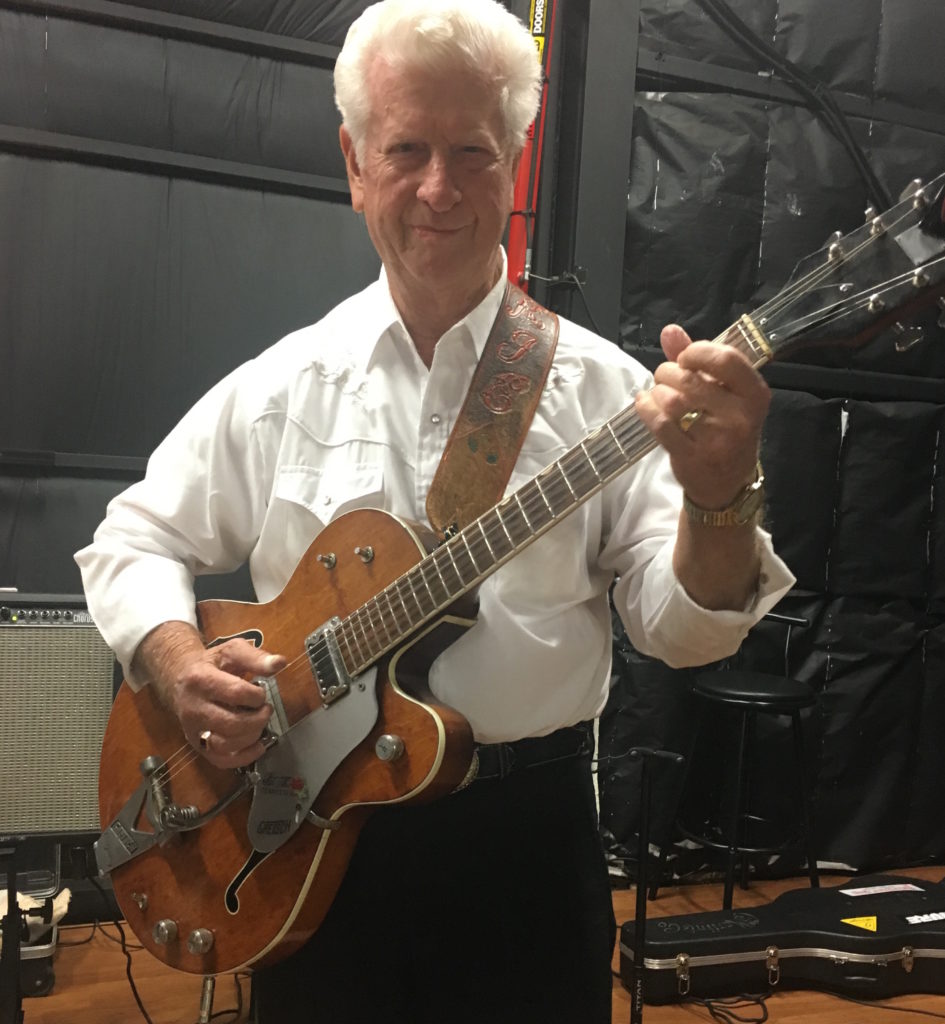 Al Cook, Colorado, Lead guitar and vocals
The original Jammer, Al Cook, played in a band in Colorado called Country Junction for twenty years. He now splits his year between Silveridge and Longmont, Colorado. Reflecting back on the evolution of The Jammers, he says, "I started the group on the country line, but over the years I've transferred a lot of it to the younger guys. For one, I don't know the Beatles and we have two guys from England. But I learn it and they tolerate me."
Watching the band play, they do much more than tolerate Al – when he takes the lead on guitar riffs, you'll hear a band member merrily call out, "Bring it, Big Al." And oh, Big Al brings it.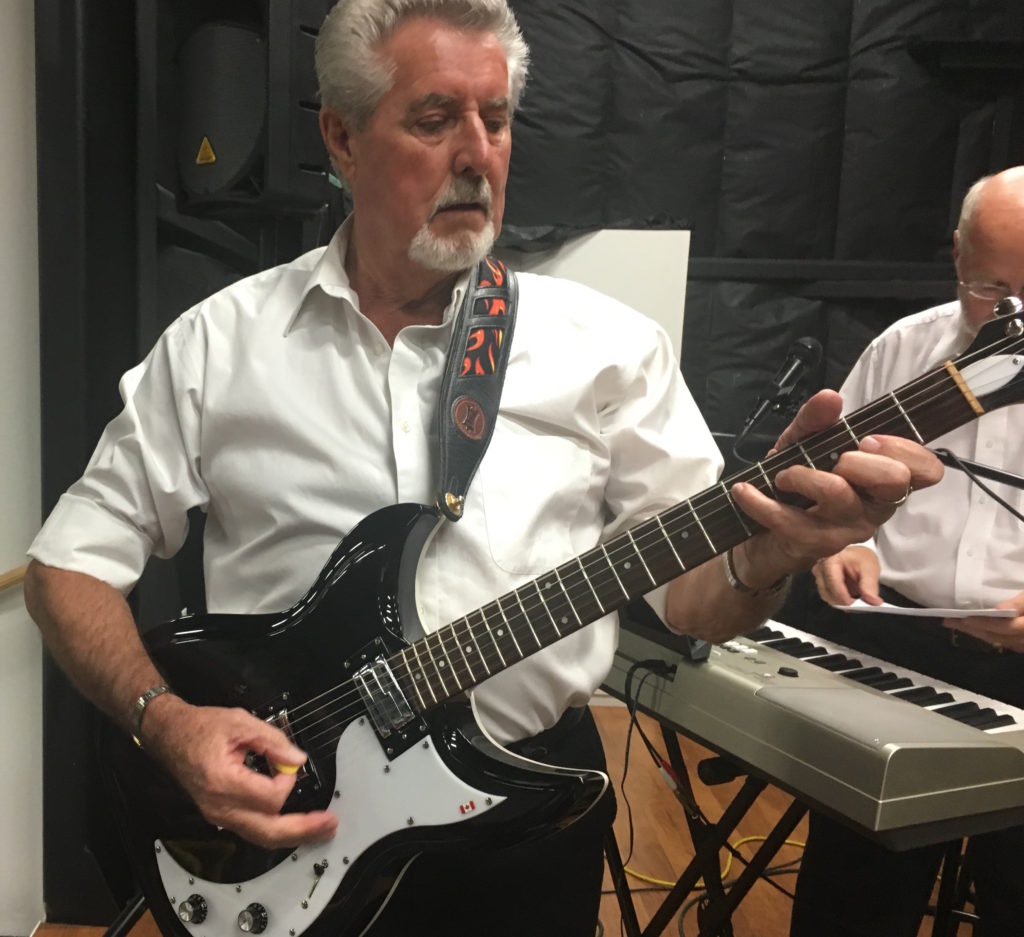 Ron Humphreys, BC & Britain, Guitar & Vocals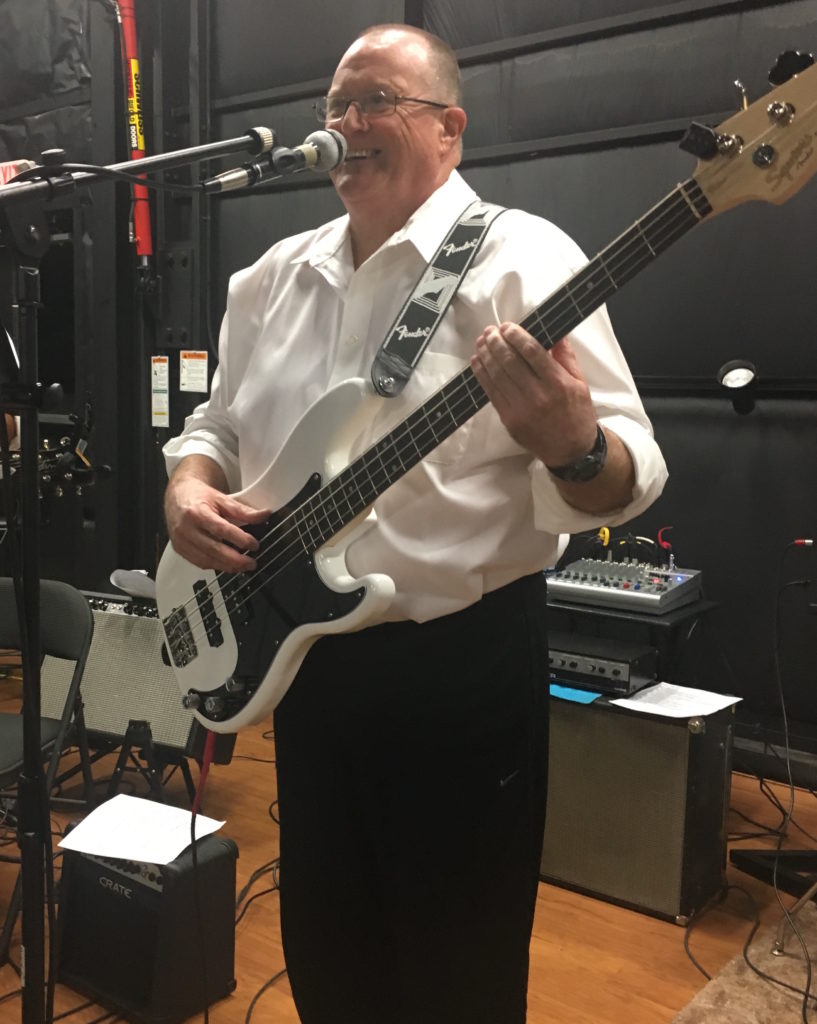 Mike Simpson, Edmonton & Britain, Bass & Vocals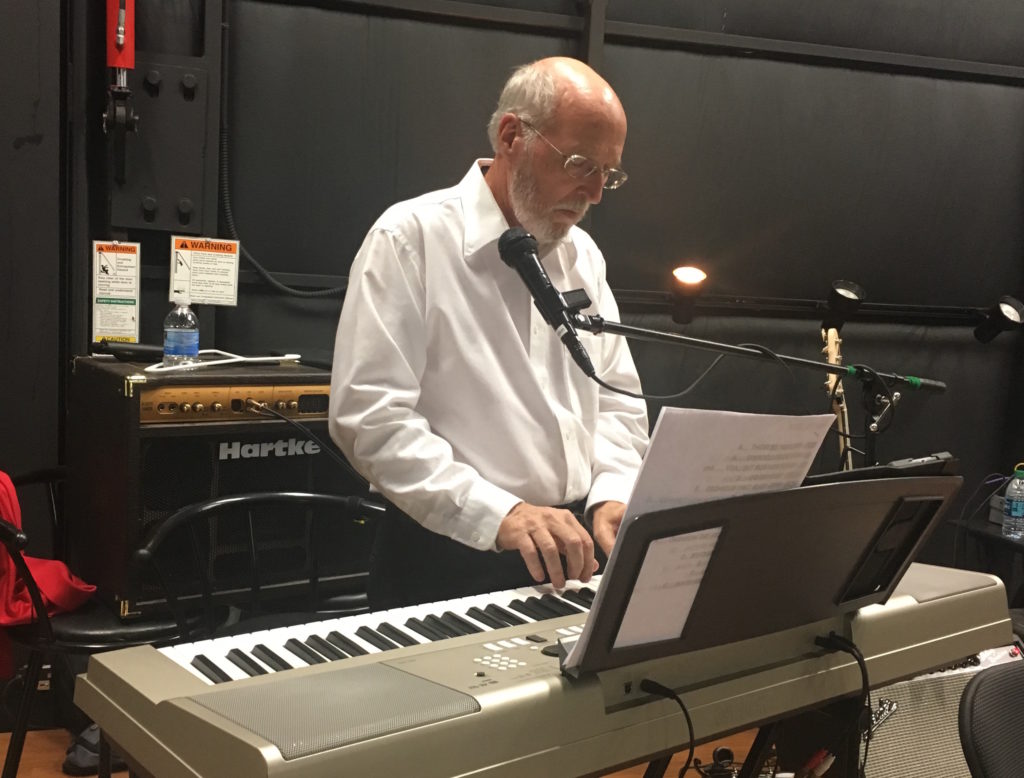 Gary Carson, Kansas City, Keyboard & Vocals
Moorie Woodruff, Oregon, Drums/Percussion & Vocals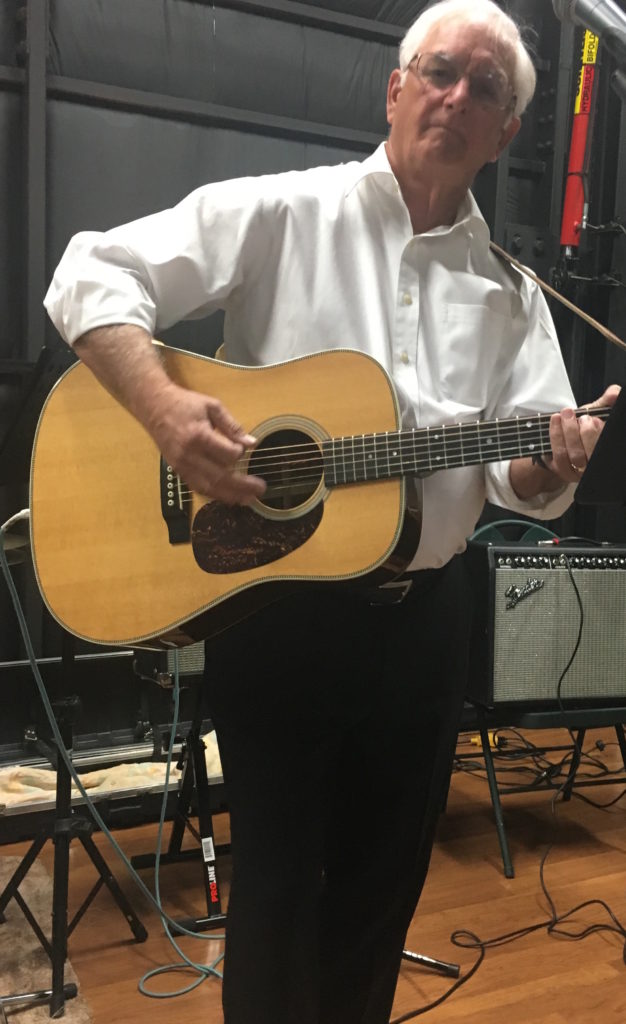 Michael E. LeBlanc, Ottawa, Guitar & Vocals
If you'd like to hear The Jammers for yourself, they play next on January 8th in the Silver Screen movie theater. It's free. (The Jammers never take money for their performances — as Al puts it, "It's all from the heart".) And I guarantee they'll play you a memory.